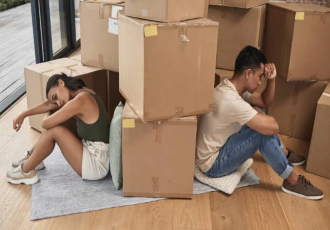 My partner and I are divorcing and selling our home. Can we hire separate real estate agents?
Yes, you can. Selling a home during a divorce can be an emotionally taxing and daunting experience for many, but the right professional can help. Generally, it's simpler if you can both agree on one real estate agent. However, if that is not feasible, then you can go about it two ways. The first option is working with two brokerages to list your property. This is known as a co-listing agreement, also occasionally called a co-brokerage agreement. This approach can work very well in helping both individuals work through the sale of their home while also protecting their interests. In this scenario, each party has their own designated agent from a different brokerage. When entering into a co-listing agreement, it is important to note that while the two brokerages will provide their services separately, they will still need to work closely together. So, give some thought to how you would like the brokerages to divide the services necessary for the sale, and have it documented. 
For instance, maybe one brokerage can manage the showings while the other will take care of advertisements. They both will review offers with your interests in mind. The agreement should specify the services each brokerage will provide including the total commission you have agreed to pay (and whether it's 50/50 or some other split), and how that will be divided between the two brokerages. When picking agents, I would encourage you to inquire about how the brokerages will handle the co-listing. Some things to ask are how they will list, market, and show the property; review the offers, and negotiate the closing date of a sale and other terms of the agreement, including price and conditions. Ideally, seek an agent who has experience with co-listings that involve the disposition of a matrimonial home. Another option you may wish to consider is having two separate agents who work for the same brokerage. From an optics perspective, this will look like a typical sale to prospective buyers. It will also be more convenient for the agents to talk with each other. This in turn will make it a smoother and possibly quicker experience for you. That said, it should be made clear in writing that each agent will communicate exclusively and directly with the spouse they are representing and that the spouse's lawyer would be included in the process. However, please bear in mind that if the divorce is not amicable, one brokerage may not be able to effectively represent both spouses due to a conflict of interest. Regardless of how you decide to proceed, please keep your lawyer in the loop and note the fundamental steps to selling a home remain the same. As with any legally binding agreement, it is of course important to review all the fine print before you sign. So, I would suggest that you also consult with a lawyer who is insured to practice real estate law before making any final decisions.
Courtesy Ask Joe @ Reco