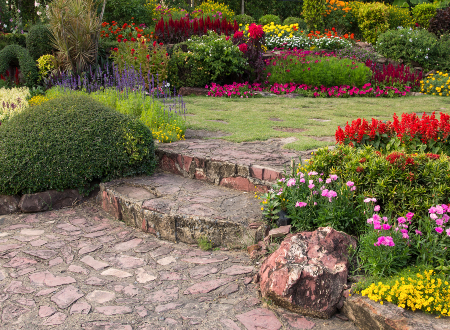 DIY Landscaping Tips
Landscaping improvements can increase a home's value by up to 15%! according to the National Association of Realtors. Boosts your curb appeal with easy and inexpensive outdoor upgrades!
Trees
– adding a few simple trees to your landscape can make an enormous difference in the value of your home. Trees and plants are stress relievers and create a relaxing and calming space. They are considered environmentally friendly and they remove pollution from the air.
Define your lawn edges
- edging your lawn makes a yard look manicured and well-maintained. Often gives the illusion of lower maintenance, which is a high selling point. Edging your lawn along driveways, sidewalks, and garden beds shows prospective buyers how meticulous your property's upkeep is.
Spruce up the front walkway
- Your walkway is part of a potential buyer's first impression. So, spend some time making your walkway and entrance look picture-perfect. Plant flowers by the two sides of the walkway, and keep the walkways illuminated. Stylish containers can elevate the look of inexpensive flowering annuals.
Spread fresh mulch
- one of the easiest and least expensive landscape projects you can
embark upon is putting down fresh mulch. This can help give a dull yard eye-popping appeal. Fresh mulch around shrubs and plants helps to reduce evaporation and prevent weed growth.
Image by aopsan on Freepik