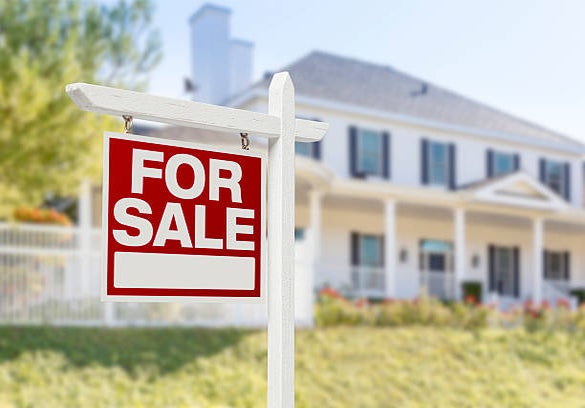 Investing in Real Estate in 2023
Canada's real estate market has experienced many adjustments in the past year that have left investors hesitant and unsure of their next move. Many have taken a step back from the real estate market due to rising interest rates. However, low demand and increased incentives mean that now is the time that investors should be buying. We spoke to Brigitte Obregon, Founder & Broker of GTA-Homes, to get her thoughts on today's real estate market and what investors can do to take advantage of the situation.
Low Demand Points to An Investor's Market
When asked about the state of Canada's real estate market, Obregon responded that the ball is in the investor's court.
"There is no competition," stated Obregon. "For the last decade, especially in the past two years, developers would launch a project, let's say a tower with 300 units, and there was so much demand that they would get roughly about 3000 worksheets for only 300 units." This demand allowed developers to raise prices and meant that many investors felt pressured to quickly buy a unit rather than spend time coming to a thought-out decision.
"The situation has now reversed," noted Obregon. In 2022, the total number of new condo sales reached 21,782 units, 30% lower than the near record-breaking high of 30,901 seen in 2021. The market uncertainty and affordability concerns had a significant impact, causing new condo sales in the GTA to plummet by 68% annually in the second half of 2022 to 5,419 units. This figure was nearly identical to the lowest Q3-Q4 total of the past two decades, 5,402 observed during the 2008 Financial Crisis.
The resale market is in a similar situation. The Toronto Regional Real Estate Board, or the TRREB, found that total year-over-year condo unit sales decreased 54.1% between Q4 in 2021 and Q4 in 2022. Their statistics show that average year-over-year listing days on the market for all Canadian homes have gone up from 13 days in January 2022 to 29 days in January 2023. This is an incredible increase of 123.1%. This dry spell in the market has led prices to drop. The average year-over-year price in Canada has fallen 16.4% from January 2022 to January 2023. 
Going Against the Grain
This decrease in sales resulted from the concern that many investors are feeling after the Bank of Canada's interest rate hikes. However, Obregon stated that a unique group of investors are still in the market, savvy investors who know the importance of investing when the herd is not there. "If you see 1000 people going after one house, you just watch from the window and see those 1000 people bidding each other out for that property. But if you see nobody going out there to buy that one home, that's when you should approach that home seller and buy that property."
New Inviting Incentives
The drop in sales is excellent news for investors. "Today, when you're buying a pre-construction condo, you're getting not only the best price and best incentives, you're also able to pick and choose the unit you want, as opposed to in the past." Like any other company, a developer needs to sell their product to make a profit. Active developers come out with new projects year after year, meaning that they are determined to sell out so that they can start working on their next project.
That's why developers are providing their clients with amazing incentives, such as extended deposit structures as low as 10%. Obregon stated that usually, you need a 15-20% deposit to invest in a condominium project. Due to the recent shifts in the market, developers are accepting as little as 10% or even 5%. On top of the usual incentives investors often receive, such as free assignments, the right to lease during interim occupancy, and capped development charges and levies, we're now even seeing zero development charges and levies, noted Obregon.
Some developers are now offering mortgage buy-down rate programs, also called interest buy-downs or mortgage busters. In this case, Obregon explained, the developer helps investors offset high mortgage payments by providing a monthly cash back for a set period of time. For example, an investor might be given $1000 a month for 2 years at occupancy or $2,500 a month for one year. Such programs differ from project to project, and may include some credit upon closing.
Warren Buffett once said, "Be fearful when others are greedy, and greedy when others are fearful." Instead of holding off on buying your next investment because you see the market has cooled, take advantage of these fantastic opportunities and incentives before anyone else.
Moreover, investors should not wait long to take action. "I think it's only this window of opportunity," stated Obregon. 
"Come 2024 . . . I think the market is going to go back on fire again, a lot of people are going to be needing homes because we are in a shortage." Buying now is the best way to win as an investor in today's market.
What About the Interest Rate Hikes?
Obregon advised that interest rate fluctuations should not significantly affect your investment plans. The average Canadian pays off their mortgage in 25-30 years, not 2 to 3. Sure, three of those years can have high-interest rates of 7-8%, but maybe 5 or 6 years later, the rate can drop to 2-3%.
The average conventional 5-year mortgage rate remains fairly stable in Canada. According to the Bank of Canada, the rate hovered under 6% after a spike in 2008. It slowly lowered to 5.5% in 2011, fluctuated slightly, and reached about 4.5% from 2016 to 2017. From there, it began to increase until it stayed at 5.34% from 2018-2019. It dropped to 4.79% from August 2021 to March 2022, when we saw the interest rate jump. In February 2023, the rate reached 6.49%. Thus, while the interest rate changes, the mortgage rate balances out over time.
"If you look at the historical stats from the Bank of Canada, the average interest rate for the past 30 years has been 5.9%. So that's what you should be looking at," stated Obregon. "You shouldn't be looking if it's high today, low next year, high the year after because, at the end of the day, you will have a mortgage for 25 years and we should be looking at the average interest rate for those 25 years"
Whether the rate goes up or down, it shouldn't affect you if you plan to afford a 6.5% mortgage. If you budget accordingly, have the capital or a good job, and work hard to pay off your mortgage, nothing else matters.
"Interest rates are the hot topic today. Last year was COVID. Every year there's going to be something, but one thing doesn't change. And that's the growth and opportunities we have. And that's what Canada is about."
The Future of Canada's Real Estate Market
When Obregon looks toward the future of Canada's housing market, she sees "Nothing but positivity, opportunity, and growth." Obregon believes that the only way to look at life is to always look up, and that's what Canada is doing. "I believe we're so lucky to live in this country because this country has nothing but growth, leading people to come into Canada, and those people need a home."
Data collected by Stats Canada shows that the country's population grew at almost twice the rate of every other G7 country between 2016 to 2021. The Canadian government intends to exhilarate this growth even further. Various projection scenarios predict that Canada's population will reach between 42.9 million and 52.5 million in 2043 and jump to roughly 44.9 million to 74.0 million by 2068. This is a great leap from 38.2 million people in 2021.
"So we need to build. We need to create jobs, build homes, expand infrastructure, and create schools. We have so much growth and opportunities," noted Obregon.
Construction Woes
In an effort to ensure that this spike in population will be supported with housing, the Ontario government under Doug Ford has committed to constructing 1.5 million homes over the next 10 years. When asked whether she thought that Ontario would be able to meet this goal, Obregon responded, "I honestly don't think so. Actually, I'm glad that the government is seeing that we have a housing supply issue and right now supply can't catch up with the population growth.. And they're coming up with these great Plans. But these Plans require a lot of skills, time and a lot of knowledge in the industry. It doesn't happen from one year to another. Even saying that they want to build 150,000 homes a year is just not possible. I can tell you that we don't have the manpower to do that."
As a matter of fact, Ontario statistically builds significantly less than 100,000 homes a year. In 2019, the province built 58,855 homes and increased to 67,916 in 2020. A total of 81,158 homes were built in 2021, followed by 71,838 in 2022.
Obregon said the supply-demand imbalance is not going to go away anytime soon. "Everybody is saying that it will take a decade to fix, but in reality, the housing supply issue will take a generation to fix, if not longer. . . It's going to take time, probably five years for that Plan to come into action, and then another five years to catch up."
As construction services are in demand and there are not enough skilled construction workers in the country, construction costs keep going up. This struggle, in combination with the increasing number of immigrants coming to the country, is keeping housing prices on the rise.
What Does This Mean For Investors?
According to TRREB, Canadian housing has been steadily rising in price since the 1970s. From $52,806 in 1974, the average jumped to $102,319 in 1984 and $208,921 in 1994. In 2000, it was $243,255 and reached $431,262 in 2010. By 2022, it more than doubled to $1,189,917. 
Article courtesy of Elizabeth Snugovsky