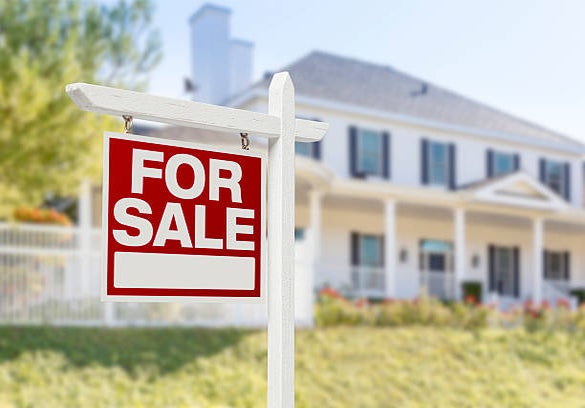 Canada's Ban on Foreign Property Buyers: How it May Affect You
If you're not a Canadian citizen or permanent resident, buying a home in Canada may be off the table for the next couple of years.
On January 1st, 2023, the foreign home ownership ban—formally known as the Prohibition on the Purchase of Residential Property by Non-Canadians Act—went into effect in Canada.
On its face, the ban is simple: In an effort to address the current housing crisis, the act prevents non-Canadians, and corporations controlled by non-Canadians, from purchasing residential property in Canada for two years.
The idea is that the ban will prevent non-Canadians from buying homes, freeing up those properties to Canadians. But, like many laws in Canada, the ban's rules, implications and effects are more complicated than you may expect.
We look at why and how the act came into effect, what percentage of homes are bought by foreign individuals and corporations and whether this act will help increase supply or have other unexpected effects. 
What is the Foreign Home Ownership Ban?
The act prevents non-Canadians and foreign corporations from buying residential property in Canada for two years. But what does "non-Canadian" mean in this context? The act defines non-Canadians as those who are not:
- Canadian citizens
- Permanent residents of Canada
- Persons registered under the Indian Act
As for foreign corporations, non-Canadian corporations are defined as those that are:
- Privately held
- Not listed on a stock exchange in Canada
- Controlled by someone who is considered a non-Canadian under the act

A  person or corporation defined as non-Canadian can't buy property, either directly or through trusts, partnerships, or similar entities.

When it comes to the control of a Canadian property, the regulations in the act define "control" as, "direct or indirect ownership of shares or ownership interests of the corporation or entity representing 3% or more of the value of the equity in it, or carrying 3% or more of its voting rights, or control in fact of the corporation or entity, whether directly or indirectly, through ownership, agreement or otherwise." In other words, non-Canadian participants in corporations cannot be  majority shareholders.

Thankfully for those who may assume they are affected by the ban,  there are some exceptions to the regulations when it comes to owning Canadian property.

If a non-Canadian ends up with an interest in a residential property due to separation, death, or a divorce, they are not subject to the ban. They are also not subject to the ban  when the transfer of the property is from exercising the interest or secured right by a secured creditor and also when the property is being rented by a tenant.

There are also other exceptions to the ban. Some people who are not technically citizens or permanent residents can still buy property over the next two years. These exceptions include:
- Non-residents married to a citizen
- Diplomats and members of international organizations who are living in Canada
- Refugees and those with temporary resident status
- Workers who have worked and filed tax returns in Canada for three out of the four years before buying property
- International students who have spent most of the previous five years in the country (they can buy a property up to $500,000)

What Types of Properties are Affected by the Ban?
What does the act mean by "residential property"? It's defined as a building with up to three dwelling units and can include detached homes, semi-detached houses, units in a rowhouse, and residential condo units or similar premises.
According to the Canadian Mortgage and Housing Corporation (CMHC), the ban only applies to properties in a census-defined metropolitan area or census-defined agglomeration.
The census defines a metropolitan area as a place with a population of at least 100,000 people with at least 50,000 people living in its core. An agglomeration is a place with a core population of at least 10,000 people.
The ban also applies to land considered vacant but zoned for residential or mixed-use.
However, places with a core population of under 10,000 people remain unaffected by the ban. A cottage or lakehouse also isn't considered part of the ban and the ban doesn't explicitly affect the purchase of large buildings with many units inside.
Still, any non-Canadian who violates the ban will be fined up to $10,000 and may have to sell their property. Anyone who knowingly helps a non-resident violate the ban may also be fined.
Why Did the Ban Come Into Effect?
The idea that home ownership is dominated by non-residents driving up housing prices has solidified among politicians and the Canadian diaspora, but looking at the numbers actually suggests otherwise.
The CMHC says the goal is to make housing affordable, a sentiment that has been echoed by Canada's  federal political parties. However, the statistics show that while there is a housing affordability crisis, the percentage of foreign homeowners is small, sitting at less than 6% in Canada's  big cities, like Toronto and Vancouver.
Will the Act Increase the Housing Supply?
It's too early to tell, as the ban has just come into effect. However, economists and real estate professionals doubt it will make a significant impact, as non-resident purchases make up such a small number of the overall transactions in the housing market. Plus, there are other tactics that can be taken to affect the availability and affordability of housing in the Canadian market. These include increasing supply by raising the number of houses built and curbing house flippers.
A new tax law also commenced on January 1 that affects potential home buyers. The law affects anyone who sells their home after they've owned it for less than 12 months. These sellers won't be able to use the principal residence exemption when it comes to capital gains tax.
This exemption was used to shelter the capital gains on the sale of the home, providing it went up in value. Instead, the gains would be 100%  taxed as business income. The only exception is if you sold due to separation, a work relocation, disability, or death.
As the ban begins, mortgage interest rates have increased. There were seven increases in 2022 and the Bank of Canada has indicated that more increases are expected in 2023.
The increase in the prime rate has led to a rise in both fixed and variable interest rates. As a result, more people aren't passing the mortgage stress test and can't purchase a home.
Then there is the issue of supply versus demand, especially in popular locations such as Toronto, including the surrounding Greater Toronto Area, and Vancouver. Up until 2022, there has been more demand for housing than availability, leading to bidding wars and  bully offers. 
A Message for Hopeful Homebuyers
So, in the end, what can a hopeful homebuyer do?
Right now, keep an eye on prices—as high-interest rates are causing a slowdown in the market—and see if you  can pass the mortgage stress test. We won't know if the foreign homebuyers' ban, combined with the other limits on the housing market, will have any effect for a while, so don't take the ban as the new status quo just yet.
Article courtesy of 
Renee Sylvestre-Williams, 
Contributor Forbes Advisor