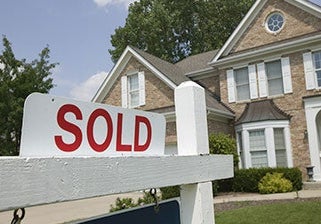 My Partner and I Retired and Want to Downsize.  Where Should We Begin?
Downsizing is a big decision. As you make the move from your current home to a smaller one that is more suitable for your lifestyle and needs, there are steps you can take to help make sure that you are content with your real estate transactions – selling your existing home and buying your new one.
Reflect on what you want in your next home. Do you entertain a lot? Do you have a lot of guests visiting from out of town? Do you want minimum upkeep? Do you like to garden? Answers to questions like these will help you decide whether you want outright ownership, or a condominium, and if you would like a townhouse or apartment. Some condos have common areas you can use to entertain and rooms for overnight guests. As a snowbird, you might prefer the turnkey benefits of a condo and ease of access well into your old age.
Do your research. A great place to start is the Real Estate Council of Ontario's (RECO) website, reco.on.ca. Here you can find many buyer and seller resources, including information about real estate professionals, frequently asked questions and other consumer guides.
Also, try to bring yourself up to speed on how much the Ontario housing market has changed since your last transaction. It is very important to be up to date so that you can realistically assess any offers you may receive for your home and be equipped to determine a buying approach for your next residence.
Hire a real estate agent. Before selecting one, I encourage you to speak with a few agents who have knowledge and expertise in your preferred type of property and neighbourhoods. Consider getting referrals from family and friends who have had a positive experience and have similar needs to yours.
Ask the agents questions about their experience, general approach to buying and selling, and what you can expect in terms of communications. As an added layer of precaution, request references and also visit the real estate professional database on reco.on.ca to confirm that they are registered.
After you have picked an agent, I suggest you get together and have a thorough and frank discussion on the type of downsized property you want, your budget and any other expectations.
Before setting your current home's listing price, ask your agent for a comparative market analysis. This provides data on comparable properties that have recently sold or are currently selling in your area, which will give you a better pulse on what a prospective buyer should pay for your home, as well as help inform your strategy to achieve a good selling price.
Get expert advice before signing documents. Given that real estate agreements are legally binding contracts, ensure you thoroughly review and understand all the terms and conditions.
If you don't want your antique chandelier, for instance, to be included as part of the home sale, ask your agent to clearly exclude those items in the sale agreement. On the flip side, if you really like the kitchen appliances in the new property you are buying, ask your agent to outline those in the purchase agreement.
Regardless, I strongly recommend seeking the counsel of a real estate lawyer who can review the documents, confirm title and complete the transaction.
Article courtesy of 
Joseph Richer,  Registrar of the Real Estate Council of Ontario (RECO).