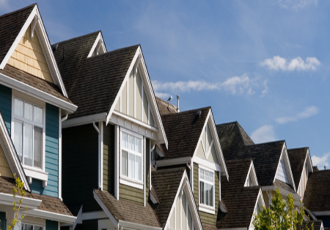 In the last federal election campaign, three of the main political parties made commitments related to limiting or heavily taxing foreign buyers wishing to purchase property in Canada. While commitments varied slightly, the policy intent was similar – to temporarily limit or disincentivize foreign buyers in order to prioritize domestic ones, and to hopefully tamp down increasing home prices.
The experience with British Columbia's Foreign Buyer Tax (implemented in August 2016) and the Speculation and Vacancy Tax (SVT) (introduced in the province's 'Budget 2018'), provides some indication on the impact of a ban on foreign buyers. Their experience suggests such measures have a small and often temporary effect on real estate markets, housing availability and affordability. The effects are largely isolated to large metropolitan markets, with no statistically significant impact in smaller communities.
On June 23, 2022, Parliament passed the Prohibition on the purchase of residential property by non-Canadians Act. Coming into force January 1, 2023, this Act:
- Does not apply to Canadian citizens and permanent residents.
- Applies to non-Canadians directly or indirectly purchasing residential property in Canada for a period of two years.
- Applies to residential property, including detached houses or similar buildings of one to three dwelling units, as well as parts of buildings such as semi-detached houses, condominium units, or other similar premises.
- Applies to direct or indirect purchases of residential property, including purchases made through corporations, trusts or other legal entities.
- Establishes penalties for non-compliance applicable to non-Canadians, as well as any person or entity knowingly assisting a non-Canadian in violating the prohibition.
The Canadian Real Estate Association (CREA) and REALTORS® have been strong advocates for governments at all levels to enact measures that will dramatically increase housing supply. While this measure may have modest impact on supply, we believe the federal government should proceed with caution.
We recently made the following recommendations to the government as part of a consultation process:
- It should include a CUSMA exemption, treating property owners from the U.S. and Mexico in a similar fashion to Canadians to avoid a reciprocal response from our trading partners that could harm Canadians.

- It should consider exempting purchase of established dwellings for redevelopment, providing the redevelopment genuinely increases housing stock, the project is completed within a specified time of the date of approval, and the existing dwelling is not rented out prior to demolition and redevelopment. This would include purchase of vacant land for residential dwelling development, subject to the development being completed and evidence of the project's completion being submitted within a specified time of the date of approval.

- It should consider existing measures at the provincial and municipal level when setting eligibility criteria, rates, and information disclosure requirements.

- It should be re-evaluated once the impact of similar policies (such as Underused Housing Tax (UHT)) as well as evolving economic conditions can be reviewed.

- It should take into consideration the compliance burden of implementation.

- It should recognize that housing needs vary across provinces and a quota system should be considered to provide provinces some authority to tailor the ban as per their housing market requirements.

CREA is currently working with government, provincial associations and other stakeholders to minimize the impacts of the new rules on the businesses of REALTOR® members, and any related impact on an already slowing housing market.
Please keep in mind the current January 1, 2023 coming into force date. CREA interprets this to mean should a non-Canadian enter into an agreement to purchase a relevant property on December 31, 2022, or sooner, the prohibition would not apply to that transaction. The language used in the Act suggests the prohibition applies to agreements of purchase and sale (APS) entered into after the January 1, 2023, coming into force date.
The Government has not yet released regulations, which typically clarify and define terms within the Act. CREA's understanding and interpretation of this legislation may change upon reviewing the upcoming regulations. The legislation may be complicated to interpret, so it's always a good idea to consult a lawyer for advice or guidance.