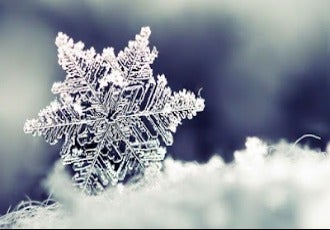 Selling your home is quite an undertaking, even with a real estate professional on your side. There's paperwork, meetings, financial decisions, physical labour, open houses and so much more that goes into selling your home and moving out.
One important step that you need to take on when you put your house on the market is staging. If you're looking at selling your home this holiday season, now is the time to learn how to stage your home with some holiday touches.
What does it mean to stage your home?
When you put your house on the market, you will have to take photos of the rooms and the layout, as well as have your house available for showings and open houses. Instead of a regular house clean-up to make the place look tidy, many people opt to stage their home as well.
Staging involves preparing your home to sell by making it appeal to prospective buyers at an open house or a showing. This can be done by organizing and designing your home in specific ways. Staging your home is considered a form of visual merchandising and is meant to make the property look its best by showing off its best features. This can include putting in new appliances, repairing any outstanding damages, decorating the home and doing a deep clean.
Should you stage your home during the holidays?
Sometimes sellers ask if they should stage their house during the holidays. When appealing to potential buyers, you have to think about what they want to see. Some buyers may want to see the house decorated for the holiday season, while others may want to see what the space looks like regularly.
Whether you decide to opt-out of staging your home or not, you will want to think about the type of buyers you are attracting and go from there. You can also take photos with the home staged and others without so that the buyers can get a strong idea of what the home does and can look like.
How to stage your home during the holidays
If you've decided that you will be staging your home for the holiday season, there are a few things to keep in mind when it comes to holiday decorations that will add to your holiday home staging success.
Keep your holiday décor simple.
When it comes to decorating your home for staging purposes during the winter months, it's best to stick with simple and generic decorations.
Think of lights and other holiday displays. Not everyone celebrates Christmas, so you will want to keep the door and room décor fairly generic when you sell so that you can appeal to more potential buyers.
Think about your holiday lights.
Christmas lights are some of the most well-known holiday decorations and can make any space match the season. However, when you are staging your house, you want to plan your lighting strategically, especially when taking photos of the space.
When a potential buyer looks at a home, they don't want to be bombarded with an extravagant festive light display on your front yard or in your living room. You will want to make the space as appealing as possible.
This is why we recommend that you use simple white lights when it comes to home staging. White lights keep the room looking festive without being too over the top.
Consider a Christmas tree.
Having your home up for sale usually involves people entering your home quite often. Tucking personal items away is an easy way to maintain privacy and make the space look more generic. This tip also translates to staging your property.
For example, if you want to have a Christmas tree in your staged design, you should also lean towards simple and classy decorations. While homemade ornaments and garlands are great and festive, they can be somewhat off-putting to buyers. This is why you should stay away from them and decorate with basic pieces that fit well together.
The tree is a centerpiece and catches the eye. Creating an aesthetically pleasing tree design can appeal to potential buyers when selling your home during the holidays.
Don't leave the space overcrowded.
While it's fun to decorate your space with all kinds of different holiday decorations, when it comes to staging, less is more. Add some life to your rooms without filling them up so much that it's overpowering. Finding this balance can be quite a challenge, but you'll find that your property looks more appealing with just a few key pieces of décor.
Make sure your outdoor décor is welcoming too.
When clients enter a home for a showing or open house, they want to feel welcomed and at home. So, when you are in the process of staging your place during the holiday season, you will want to keep that in mind.
Using simple wreaths, garlands, and other holiday décor on your front door can help buyers feel welcomed yet not overwhelmed.
Remember to consult with your real estate agent
When you sell your home with a real estate agent, you have someone on your side. Real estate professionals are here to help you in prepping your home to sell - this includes staging your home. If you're wondering how you should decorate your home for the holidays while it's up for sale, reach out for guidance.