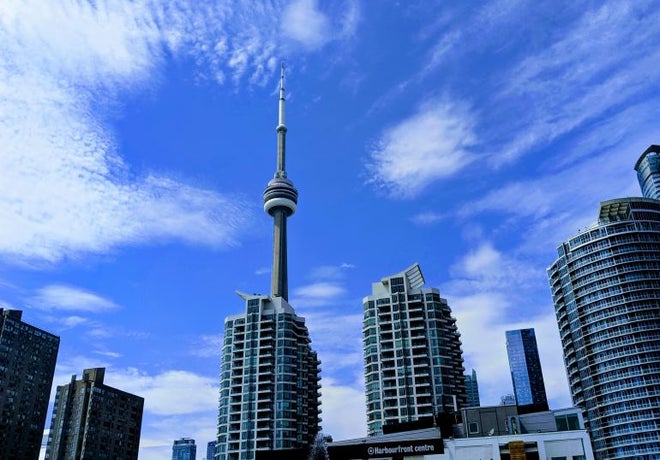 Solving Canada's Housing Affordability Crisis
While the housing affordability crisis is top of mind for many Canadians trying to get into the market, the chronic housing shortage that is the source of the problem, has been challenging many urban centres from coast to coast for years. Canada's housing affordability crisis affects almost everyone, directly or indirectly. There are positive social and health benefits when housing insecurity is reduced and when housing becomes unaffordable for even the middle class, it can be the source of social unrest. Furthermore, the impact of the housing affordability crisis on the economy is significant. For example, the Toronto Board of Trade and WoodGreen Community Services recently found that the city's housing shortage costs the economy and employers between $5.88 billion and $7.98 billion per year.

Over the years, Royal LePage has been proactive in raising this issue through ongoing market commentary in our press releases and in the media. In addition to listening to our on-the-ground agent network, we have also conducted third-party demographic research on a variety of topics such as consumer confidence, intention and even the anxiety caused by prices getting further out of reach. Not surprisingly, 75 percent of first-time homebuyers in Toronto and 69 percent in Vancouver reported feeling worried that they would not have a large enough down payment to purchase a home (68% and 58% in 2019, respectively).

"Concerns about housing affordability are no longer the exclusive domain of traditionally high-cost cities like Vancouver and Toronto. The national housing shortage that is driving up home prices everywhere is a public policy crisis of the highest order," said Phil Soper, president and CEO, Royal LePage. "Across the country, those looking to purchase homes locally are at risk of being priced out of the market as home prices surge with the influx of home buyers from even more expensive regions, a trend that disproportionately impacts young families. Our public leaders must work to remove the barriers, regulatory and economic, that are preventing home builders from meeting the growing needs of those seeking shelter," he concluded.
What is the solution?
The goal is simple – more housing supply more quickly. The best way to address a shortage of homes, especially in a country with a growing population like Canada's, is to create public policy that encourages and streamlines the home-building process. It will take years of planning and construction to shift towards a healthier real estate market that can absorb current and future demand. According to a recent report by Scotiabank, Canada has the lowest number of housing units per 1,000 residents of any G7 country and this number has been falling steadily since 2016. By allowing developers to move quickly while adhering to environmental standards and community consultations, we can address the issue.
Governments have taken action in the past. Why isn't it working?
Incentive policies, for example, increasing the amount of money a potential home buyer can access from an RRSP, can certainly help prospective purchasers achieve their dream of homeownership. Unfortunately, in an environment with a severely restricted housing supply, rising prices can be an unintended consequence. Tax policies that make homeownership more costly also do not increase the number of homes for sale. They simply temporarily sideline families seeking a home, creating pent-up demand which can result in spikes of house price inflation.
But what about homeowners who own more than one property?
Secondary properties that are located in urban centres are overwhelmingly tenanted rental units. Policies that make secondary properties more costly could sharply increase the cost of rent as investors offload their rental properties into the resale market. With so few purpose-built rental buildings (rental buildings run by a single property manager), secondary units purchased for rental income are providing much-needed rental stock for those who cannot afford or choose not to purchase a home. Ultimately, the most well-intended policies can have serious unintended consequences.
What are home prices doing now?
The rate at which home prices are rising peaked in the first quarter of 2021. While we expect to see moderate price gains in the near and mid-term due to continued lack of supply and historically low-interest rates, we believe that a record-high rate of price appreciation is likely behind us, at least in the short term. A caveat to this is that while real estate markets have been very active during the pandemic, the future economic and health impact of the COVID-19 pandemic remains unknown.
Royal LePage Market Trends