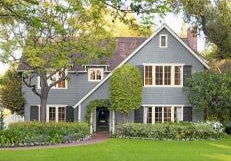 Home Price Forecast - 2021
Royal LePage forecasts continued price growth in the second half of 2021 but peak price gains reached in the second quarter.
Canada's home price appreciation rate peaked early in the second quarter but home prices are still expected to rise at a more modest pace for the remainder of the year, according to the Royal LePage House Price Survey. The survey, which includes resale and new build, found that the aggregate price of a home in Canada rose 25.3% in the quarter compared to the same period last year, with 89% of the regions seeing year-over-year double-digit price growth. While most of Canada was in a seller's market, not all housing types witnessed the same heightened competition. The median price of a condominium rose a strong, but significantly lower, 11.7% year-over-year to $525,000, compared to the median price of a single-family detached home, which increased 27.1% to $727,000.   
"After a year of record growth in the Canadian housing market, we appear to have passed the peak of price appreciation," said Phil Soper, president and CEO of Royal LePage. "While current home price gains are expected to be sustained due to chronically low inventory and new demand from growing household formation, investors and newcomers, the torrid pace of home price appreciation has begun to moderate."
The median price of a home in Canada is expected to rise 16% year-over-year in the last quarter of 2021 compared to the same period last year. The reason for the decline in year-over-year price growth is that the strong seller's market that continues to shape the real estate market picked up its pace during the summer, resulting in significant price growth from the second quarter of 2020 to the fourth quarter of 2021. 
"Over the past six months, soaring prices and intense competition for the limited supply of homes for sale have left many Canadians frustrated with their inability to improve their housing situation. As home prices stabilize, many of these potential buyers, who will have had time to build up a larger down payment, should have an opportunity to transact," said Soper.
Read Royal LePage's second-quarter release for national and regional insights, including Toronto, Montreal, Vancouver, Ottawa, Calgary, Edmonton, Halifax, Winnipeg and Regina. You can also find local market commentary by visiting the House Price Survey archive in our media room. This quarter, local markets include Belleville/Trenton, Hamilton, Kingston, Kitchener/Waterloo, London, Niagara/St. Catherines, Kelowna, Victoria, Charlottetown, Fredericton and St. John's.
Second-quarter press release highlights:
Demand is expected to outstrip supply with upward pressure on prices, yet the pace of increases should moderate as peak price appreciation was reached in early Q2 .
Greater Montreal's aggregate home price forecast to increase 17.5% year-over-year; the highest in Canada among forecasted regions
Detached house prices continue to outpace condo appreciation, but the gap is narrowing.
Post-pandemic policies are needed to address chronic low inventory challenges.
Proposed increase to municipal land transfer tax in the City of Toronto could further reduce housing supply.