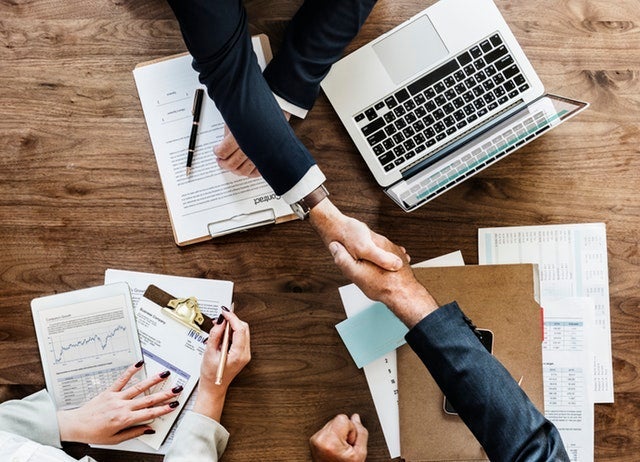 For Buyers: 
When will I get my keys?
We cannot guarantee a specific time that you will receive your keys. However, keys are typically made available for pickup between 2:00 p.m. and 5:00 p.m. at our office on the day of your closing.
If the keys are available sooner, you will be contacted. Under no circumstances will your keys be released to you before the deal officially closes.
When do I meet with my lawyer?
You will typically meet with your lawyer when the closing documents are ready to be signed. This usually takes place a few days before your closing date.
When will I know how much money is required to close the deal?
The total balance owed is usually not known until around your closing date. This is because the final calculation is dependent on our receipt of a Statement of Adjustments from the seller and any mortgage instructions that are to be supplied by your lender. Once the final balance is calculated, a bank draft or certified cheque made payable to the lawyers office in Trust is required.
This payment will cover the following:
The balance due on closing the purchase of the property
Any fees and disbursements
The Land Transfer Tax
Title Insurance
Am I responsible to call the different utility companies?
Yes. We ask that you contact your water, electricity, and gas companies and notify them of your closing date.
We will also notify them in writing with the same information.
When should I set up my home insurance?
Your home insurance must be active prior to the closing date. If you are getting a mortgage, you will need to tell your home insurance company to send an "Insurance Binder Letter" to your lending institution.
We also ask that you have your home insurance company fax the Insurance Binder Letter to our office as well.
What is Title Insurance?
Title insurance protects you during the purchase of a home. It assures good title and also protects you from things like title fraud, mortgage fraud, and seller's arrears of taxes and public utilities.
It is a one-time payment that insures you from the moment you purchase the property to the day you sell it.
The cost of title insurance is influenced by the purchase price and the type of property you are buying.
How much does the Land Transfer Tax cost?
Any purchase made within Toronto is subject to the Toronto Land Transfer Tax and the Ontario Land Transfer Tax. Purchases made outside of the city are subject to only the Ontario Land Transfer Tax.
The cost of these taxes depends and are based on the value of your property and typically scale from 0.5% to as high as 2.5% of the purchase price. There are many calculators on line.
If you are a first-time home buyer, you may be eligible for the First-Time Home Buyer rebate. 
What is a Status Certificate?
A Status Certificate is required in any transaction involving the purchase or resale of a condominium.
This document is a report on the status of the condominium corporation that provides useful information detailing monthly maintenance fee payments and whether those fees are likely to increase.
It will also detail the adequacy of the condominium corporation's reserve fund (sometimes referred to as a rainy day fund) and whether any special assessments are in the process of being levied.
The Status Certificate may also state if any major repairs are needed, or if the condominium corporation is involved in, or expecting to be involved in any legal proceedings.
For Sellers:
When will I receive the proceeds from my sale?
Closing funds will be available within one business day following the closing of your transaction.
What time do I need to be out of the house?
You should try to vacate your house no later than 12:00 pm on the date of closing although an Agreement for Purchase and Sale states 6:00 PM.
We recommend that you do your best to leave the property in a clean state. All garbage and debris should be disposed of.
Do I need to call the utility companies?
We advise that you contact the water, electricity, and gas companies for your house and inform them of your transaction. You will also need to settle and outstanding debts and provide them with a forwarding address for your final bills.
We will also inform the utility companies in writing of the transaction.
Should I make my final property tax payment?
Before closing date, we ask that you provide us with your most recent Property Tax Bills. You should try and keep your tax payments up to date. We will assess your payments in your Statement of Adjustments prior to closing.
Important note about buying and selling on the same day.
When our clients are both buying and selling their homes, we encourage them to save themselves a lot of stress by scheduling the closing dates on different days.
Many people forget that their sale must close first so that they can use the closing funds on their sale toward their purchase. If any hiccups arise on the closing of your sale it could negatively impact the closing of your purchase. For example, your buyer may have problems with their lender on the day of closing and may have difficulty coming up with their closing funds.
This could trigger a domino effect, because you will now have problems coming up with the necessary funds to close on your purchase. If the person selling to you is also purchasing, they will be in the same boat as you.
If your purchase and sale are not on the same day, it will allow for more time to make the necessary arrangements to deal with unexpected issues that may arise.
When the closings are on the same day, there is a very short amount of time to resolve dilemmas. If we help you resolve the problems on your sale very late in the day, we will not have time to complete your purchase.
Moving homes can be stressful enough as it is. If possible, do your best to avoid scheduling your sale and your purchase on the same day.