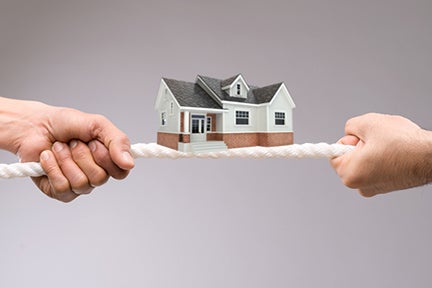 Multiple Offers
A lot has changed since the COVID-19 pandemic turned our lives and our economy upside down. But as the 
GTA
 housing market starts to rebound, it's clear one thing hasn't changed: It's still a seller's market. 
In this post, we'll share some tips on handling multiple offer situations for buyers and sellers.
For buyers: Be ready to act 
now.
Remember the good old days when you could look at several houses, take a few days to mull things over, crunch the numbers and then go back for a second viewing? Those days are gone.
You have to be organized and prepared because you likely won't have time to get things in order once you decide to make an offer. 
Know what you want

 and be able to do pros cons list on the spot.

 
Free up your schedule so you can view properties on short notice.

 

Set up 

electronic 

signing 

for documents.

 

Get pre-approved for financing.

 

Have your deposit ready

 (the higher the amount, the stronger you will be)

.

 




 
As a buyer in a seller's market
 and competing with other offers
,
 here is what the seller wants to see:
Price
 – It's no surprise that price is the top deciding factor. About 40% of sales are sold over asking price, so keep your pencil sharp. Offering 10% over asking is not uncommon on popular properties.
Closing date
 – 
G
ive the seller the closing date they want.
Terms
 – Make your condition dates as simple as possible and complete them within a short timeline. 
Deposit
 – The larger the deposit the more it shows the seller you're serious and have access money.
Listen to your agent
 – Agents should have a good understanding of the situation and can provide invaluable advice to increase your chances of being successful.
  This can be a very stressful situation for everyone.
For sellers: Have a game plan.
Just like buyers, sellers need to be fully prepared. This is no time to wing it. It's important to know that a multiple offer situation is possible and if it does, things often move quickly. Work with your agent ahead of time and come up with a strategy. Decide in advance how you're going to handle competing offers and answer key questions: How long will you take to review the offers?  What terms are most important to you? What does a best offer look like? One suggestion is to pick a time and day you'll review all offers and communicate that to other agents and buyers. 
If competing offers come in, here are your four options as a seller:
Accept one and reject the rest. 

 

Reject all of them. 

 

Accept one and counter with another with an appropriate back-up clause.