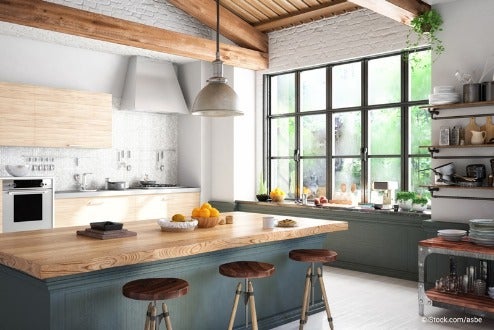 One in five homes purchased by Canadian newcomers
• Canadian newcomers projected to make 680,000 home purchases over next five years
• 82% of newcomers choose to stay in their first city of residence
• 75% of newcomers arrive with savings to help purchase a home
• 75% of newcomers do not consider moving to the United States prior to arriving in Canada. Number one reason cited is newcomers feel more welcomed as immigrants

TORONTO, ON, October 16, 2019 –According to a survey commissioned by Royal LePage, newcomers to Canada contribute significantly to real estate demand. Currently, newcomers represent one in every five home buyers (21%). If the current international migration level is maintained, Canadian newcomers are expected to purchase 680,000 homes over the next five years. In 2018, international migration accounted for 80.5 per cent of Canada's population growth according to Statistics Canada.

"In addition to supporting Canada's economic growth, newcomers to Canada are vital to the health of our national real estate market," said Phil Soper, president and CEO, Royal LePage. "The combined demand for affordable housing among younger Canadians and new Canadians can be met through housing policies that encourage smart and sustainable development, with a focus on protecting and developing green spaces in our urban centres. Canada's economy and labour markets are expanding and it is crucial that housing supply keeps pace."


For this study, Royal LePage has defined newcomers as those who have moved to Canada within the last ten years. Respondents include immigrants, students, refugees and those who are in Canada to work. Nationally, the average duration of time respondents spent in Canada is four years.


Newcomers are likely to be a family with children (31%), a student (25%) or a sole applicant (20%). Eighty-six per cent see real estate as a good investment and 75 per cent arrive with savings to help purchase a property. The study showed the average duration of time before newcomers purchase a home is three years after arriving in Canada.


"It is not surprising that newcomers see a home in Canada as a good investment. Having lived abroad myself, I have seen first-hand the challenges of relocating a family to a new world. It takes courage and commitment. Newcomers are doing more than investing in Canadian real estate, they are investing in their family's future," said Soper.


Despite the desire to purchase a home, the homeownership rate of newcomers is only 32 per cent. The overall homeownership rate for all Canadians is 68 per cent. Of those who purchase a home, 51 per cent of newcomers buy a detached house, 18 per cent buy a condominium, 15 per cent buy a townhouse and 13 per cent buy a semi-detached house.
Sarah Louise Gardiner, Director of Communications
Royal LePage