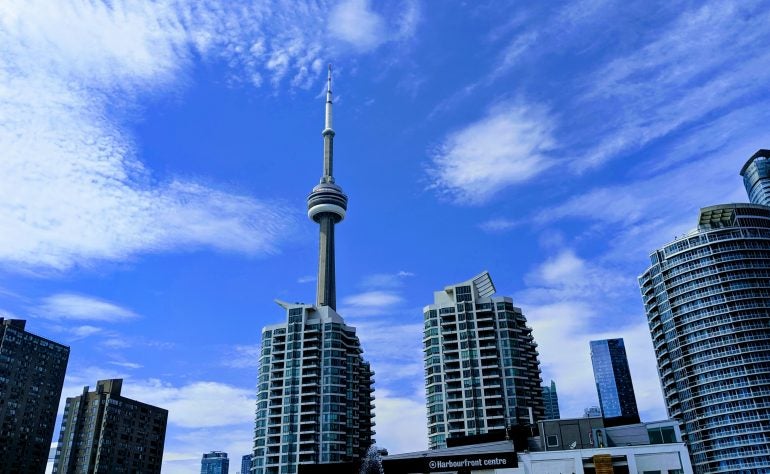 Is there a real estate bubble?  Toronto realtor Scott Shallow doesn't believe it—at least not for the Toronto real estate market.
"In 2003 we started hearing about a bubble in Toronto. Major bank economists were calling for this bubble all through the 2000s and that has now completely flipped to the other side, with them saying that Toronto is just going to get more expensive. It's not a bubble; there's going to be a chronic shortage of property from here on out," says Shallow, a real estate sales representative with Brad J. Lamb Realty Inc., Brokerage.
While some experts, like Hilliard MacBeth, portfolio manager at Richardson GMP in Edmonton and author of the recently updated When the Bubble Bursts: Surviving the Canadian Real Estate Crash, predict a housing crash in Canada, Shallow sees the opposite happening.  His reason?  Supply versus demand.  But first, a quick lesson on bubbles.
Why Real Estate Bubbles Happen
According to Shallow, bubbles occur when speculative demand sharply increases supply, which eventually exceeds demand.  "In this situation, supply eventually outpaces demand and prices fall," he explains.  "In Toronto, the construction industry has been running at capacity for years and we still cannot meet the demand.  We are the fastest growing city in North America with the lowest residential vacancy rate and there is no relief in sight.  With more commercial office space being constructed in the city than ever before, the situation is going to get much worse in the years to come," he says.
"What I ask people all the time is, what is the force that's going to crash all this?  What's the force that will burst the 'bubble?'   Is it going to be interest rates?  Interest rates went up 1.25 per cent in the last two years and it didn't do anything," Shallow argues.
What about a recession?  According to Shallow, recent history has shown that during a recession prices will fall by 5 to 6 per cent and then rebound once economic growth restores consumer confidence.  "Even if we hit another recession, it lasts two years, then prices will go back up again," he says.
As for speculative buying, which can also contribute to real estate bubbles, Shallow puts our minds at ease.
"If we had a speculative bubble where people were buying thousands of investment apartments and we had all these condo buildings being built that were empty, I would say, 'Okay, maybe we are in a bubble.' But we have close to zero vacancy in the city," Shallow says.
As he points out, unlike in other countries such as the U.S., developers in Canada have to sell 75 per cent of a building and have 20 per cent in the bank before development begins, reducing the risk of oversupply.
Low Vacancy, High Demand
Toronto's low supply and high demand keep the city in the clear when it comes to real estate bubbles, as Shallow explains.
"Toronto has the lowest vacancy rates in North America for everything – commercial, residential, residential rental. We have no housing," he says.  
Combined with the fact that Toronto is the fastest growing city in North America and land is quickly becoming scarce, and it doesn't look like things will be slowing down any time soon.
"We are building three times more new housing in Toronto than any other city in North America, and we still can't keep up," Shallow says.
"At a time when we have no more land, we are now starting to build more office space than we've ever built in the history of the city, which means 200,000 to 250,000 more people working downtown," Shallow points out. "So we are going to be chronically short of housing from here on."
Add in Toronto's international appeal, and the numbers just keep growing.  Toronto consistently ranks high as one of the best places to live in the world.  With so many people from around the world wanting to make Toronto their home, the city will continue to prosper and grow, meaning no end in sight for the housing shortage.
"We are increasing immigration because our unemployment rate is too low.  The bulk of immigrants come to Toronto, and they all need places to live," Shallow says.
It's happening on a local level too, Shallow points out, contributing to an increased demand for housing in the city.  "All the jobs are in the city; everyone is plowing into the city.  All these tech companies, like Microsoft, are moving downtown.  They want to attract the biggest and brightest and best talent and those people want to be downtown," he says.
In short, Shallow insists, we're looking at a future where Toronto housing is chronically undersupplied.  "We don't have enough land to accommodate what's happening.  It's why housing is getting so expensive and rent is so expensive; we don't have the land to build density."
No Bubble But…
Instead of a bubble, Shallow sees current trends continuing with fewer people owning a home simply because it will become an unaffordable option.  "It will take young people a long time to save to buy a place, and there will be more lifelong renters," he says.
Whether you're new to the market and having trouble buying in, or worried about your home and investment, one thing is certain: The Toronto housing shortage isn't going anywhere soon, and that's good news as far as a bubble is concerned.
"I just don't see a bubble happening," Shallow says.  "Toronto is one of the greatest cities in the world, in one of the greatest countries in the world.  We're building lots of office space, unemployment is the lowest it's been in 40 years—what's going wrong?  What's going on in Canada that will blow this up?  I just don't think that's going to happen.  I just don't buy it."
Article courtesy of Catalina Margulis.
Photo courtesy of Omar Flores on Unsplash.