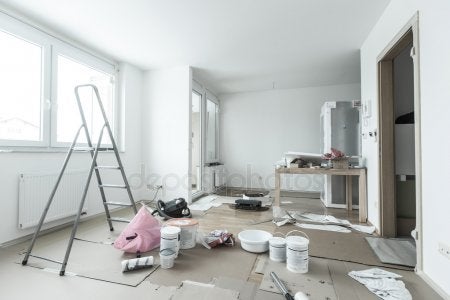 Top Renos
First impressions do matter! And this especially holds true in this slower but still very competitive marketplace. With fewer to choose from, sellers need to pull that buyer in with a home that looks and feels great. Fewer homes are being listed, and they are taking slightly longer to sell than in the the past few years.

In any type of market, a good looking home will fetch a higher number. HGTV has taken over our world and created higher expectations in today's buyers. Sellers can spend $2,000 to $5,000 in tidying up such as; painting, gardens, fix ups and touch ups and see a $20,000 return.

Kitchen – this will not be a surprise to anyone. The 2018 Royal Lepage Home Improvement Survey states a kitchen facelift can boost a property's value by more than 12.5 per cent.

You can do an IKEA kitchen for $20,000 which can be appealing to young buyers. Other options are taking your present cupboards down and sanding and painting. Switching out your hardware can bring a fresh look. An upgrade to stainless steel appliances are always a good choice.

Bathrooms – bathrooms can be expensive to renovate but are very important to your female buyers. Trends for master ensuites are stand alone tub, glass shower and double vanity. If there isn't room for both a shower and tub, leave out the tub. But be sure there is a tub in another bathroom as this is important to buyers with young children.
In lieu of renos, be sure your bathrooms shine – super clean, maybe replace counter top, an accent wall and lighting is very important.

Basements – a finished basement will be the most expensive reno you'll do to your home. Smaller homes can offer additional living space with a finished basement. The ideal space would include family room and bathroom – maybe an extra bedroom.
A basement with the option for rental income can raise a homes value up to 10 percent.

Mechanicals – these would include structure, attic, roof, plumbing, electrical, heating and airconditioning systems. If a buyer's home inspection reveals the roof or furnace is at the end of it's life, they will always over estimate the cost and ask for a price reduction.


Curb Appeal – first impressions from the time they pull into the driveway. Pots of flowers and a neat lawn cost a few hundred dollars while freshly painting your front door can be a welcome update.

Paint – can change the look of your whole home. Relatively inexpensive and can increase home value up to 7.5 percent. Ask your local paint store for a recommended warm neutral colour and paint the complete home this colour. Photos will look great and allows lots of choices for staging.