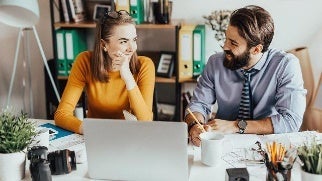 Whether you're newlyweds, first time home owners, parents looking for a home in a good school district, or planning on buying a new home, these are some concerns you may have when searching for your new home. With these concerns, we've also included tips on how to deal with them
The
Right
Home
Think about what you truly want in a home. Do you want a big, spacious house, or a cozy and quaint living space? What is your budget? What features do you want in your new home? Make sure you talk to your real estate agent and make a clear list of what you're looking for in a new home. It's always good to look at houses that may not fit you're expected criteria, because you may just find a home that's even better than you expected.
How Much Should I Offer?
Make sure you consult with professionals when giving an offer on homes. A good rule of thumb is to never immediately base your offer on the original asking price. Make sure whatever you offer, it is based on the
actual
value
of the home. As mentioned, always consult with professionals because they are there to help you make sure you get the best bang for your buck. Buying a home is a big deal so you won't want to skip this tip.   
Finances and Other Expenses
Down payments, credit scores, employment, personal finances, and other unexpected expenses are all things first time home owners, and those just buying a new home need to consider. If you are a newlywed, make sure you have the 'finance' conversation before rushing into buying a new home. Do you know your partners credit situation? Are you both prepared to buy a new home based on your financial situation? Do you have savings to make a down payment? Is your current employment sustainable? You might also want to get preapproved for a mortgage if you can before checking out homes on the market. This will make it easier to understand what price of home you should be looking for.
Neighbourhood
What type of neighbourhood are you hoping to live in? Do you have children, or are you hoping to start a family? Do you want a home close to your work? These are all things new home owners often consider when buying a home. Make sure to talk to professionals about what areas would be best for what you're looking for. If you're thinking of starting a family or already have children, you probably want a neighbourhood with a good school district and is safe for children.