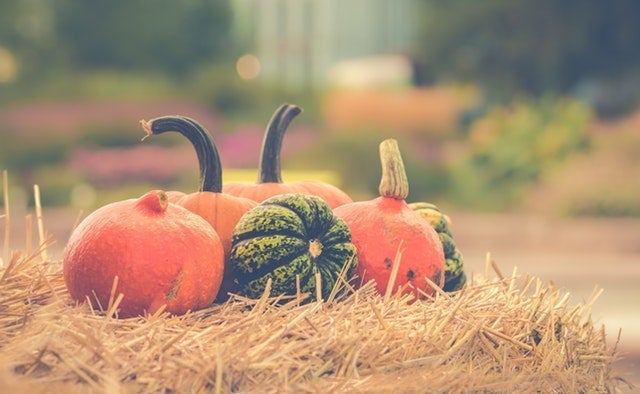 Hutchinson Farm is a locally owned and operated farm in Burlington, Ontario. Nestled between Mount Nemo and Rattlesnake Point, the farm is just a short scenic drive north of the city.
This is a great place to bring the family for a cute little weekend outing, as they have a pumpkin farm that is a perfect place to spend an afternoon, as well as a very friendly atmosphere, and fabulous views.
The farm grows everything that they sell, this includes: Annuals, Rhubarb, Asparagus, Strawberries, Raspberries, Heirloom Tomatoes, Melons, Peppers, Garlic, Onions, Pumpkins, and other summer veggies. They have some of the best produce, and it is all freshly picked, daily and best of all it is all grown AND sold on their farm!
If commercialized farming, gift shops, or the chaos of "farm entertainment" is not your cup of tea, Hutchinson farm may be just what you're looking for! It's all about their own crops, the goings on of a real farm, a keen interest in food, plus the peace and quiet of the country. Kids with imaginations will not want to leave. Not only can you purchase everything that they grow from their farm, but they also give you the ability to Pick Your Own food. So, what can you pick?
Raspberries (usually late June and most of July. Fall r
aspberries mid-Sept - frost)
Red Currants: usually mid-June - early July
Black Currants: usually July
Pumpkins:
October.
All other produce (strawberries, tomatoes, etc.) is picked by us, and is for sale at our store in season.
They have the most amazing selection of pumpkins you've ever seen.
Jack o' lanterns of all shapes and sizes, yellow, red, blue, even striped pumpkins.
Bring the whole family, everyone will love our pumpkin patch and pumpkin gallery. The farm is open on Weekdays 9-6 and on Weekends 9-5 and is closed on Mondays from July until October. So, make sure to head over there before November 1, 2018, as their off season is Nov 1st until April 27, 2019.
Hutchinson Farm is located on 6202 Walkers Line in Burlington, Ontario and for more information about them you can check out their website at
http://www.hutchinsonfarm.ca