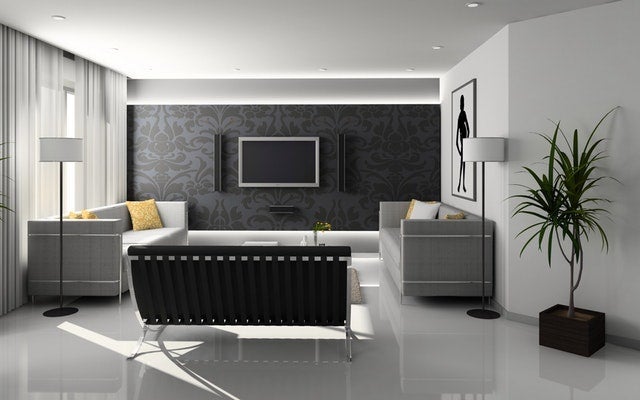 Here are some helpful tips to help you achieve a high end look without going over your budget. These helpful tips will help you turn your home into a dream home, that will stun potential buyers.
If your walls look bare, why not add some molding to the ceiling, baseboard or cabinets. This will help your home look traditional and elegant. Believe it or not you can install molding for some very low costs. These would be a beneficial addition to any large room, due to their highly decorative styles, if you plan on adding molding to a smaller room, it would beneficial to add a simple style.
Raise the Roof
If you are unable to raise the roof in your home, try raising the window treatments. One way to help make your ceilings look bigger than they are is to raise your curtains closer to the ceiling, this way you don't have to tear out any floors or ceilings. This will help make your ceilings look higher than they are.
Update your Kitchen Backsplash
One way to update your kitchen backsplash is to use 3D gel-like tiles that you can peel off and stick on your kitchen walls. This will help make it look like you just installed a custom and update backsplash.
Add some style and decor with a few flowers, classy lighting fixtures, and a mirror or two. By adding some fresh flowers to the entrance of your home, it will help make potential buyers feel more welcome, as well as boost their mood.
Metal materials is something that looks luxurious around the home, so why not go out and buy some inexpensive metal and brass accessories. These will help make your space look more expensive. You can even do something as simple as replacing the hardware on kitchen cabinets, door knobs, lighting fixtures, or wall accents.
Art is a great way to help make the home feel luxurious and unique. You can create a wall of art, either by using smaller framed pieces or a big piece of art that should take over almost all the wall space.
By adding a dimmer switch to your light switches, it can help make every room feel luxurious. Although this is a small added touch to any room, potential buyers will love it!
Overall these helpful tips should help make your home feel more luxurious and stun potential buyers.