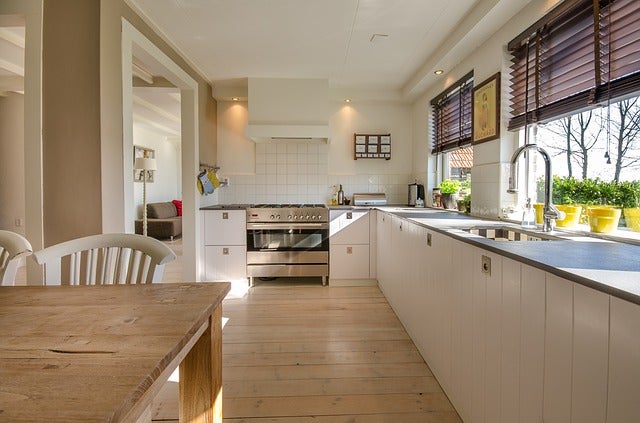 One of the greatest areas of a home to boost a property's sale price is the kitchen!
Nearly 55 per cent of more than 750 real estate experts quizzed by Royal LePage said an upgraded kitchen has the potential to increase a home selling price by more than 12.5 per cent. Both ranking second, a finished basement or a new bathroom has the potential to increase a property's value between 2.5 per cent and 12.5 per cent, depending on the investment.
It should be noted that if you do plan on financially benefiting from a home improvement project, you should keep potential buyers in mind. Therefore when thinking about renovating, you should target as many potential buyers as you can and keep them in mind during the renovation, as this will help with the sale of your newly renovated property.
The rule of thumb when it comes to a kitchen renovation is that "a good investment in a renovation should increase the value of your home by at least 50 per cent of what you spent," according to the personal finance website of the Ontario Securities Commission.
Many buyers over-estimate the cost to improve an outdated kitchen and will likely move onto the next property if yours needs too much work.When it comes to the amount you should invest in a kitchen, it should never exceed 15% of the total property value. For example if your home is currently worth $300,000, therefore your kitchen renovation should not exceed $45,000 Even some minor updates can change the entire look of the room and eliminate that concern. Even if you're not planning a move anytime soon, following fashionable, current trends when you update your kitchen will yield big payoffs now and when you sell.
About the home renovations ROI survey
The Royal LePage Home Improvement Survey polled 766 real estate advisors from across Canada, between June 20, 2018 and June 25, 2018. Each respondent was asked to complete an online survey composed of 8 questions on the value of popular home improvements.