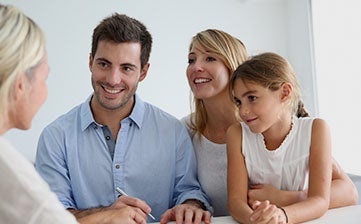 Thinking of selling your home, but have a few questions before you start the home selling process? Below you will find some of the more common questions asked by home sellers, as well as their answers.
What steps should I take before selling my home?
First impressions are key when it comes to selling your home. When you are getting ready to sell your home you must make sure that your home looks presentable, inside and outside. It is best to go through your home and declutter it, organize it, clean it and make sure that there aren't any lingering smells or odor. To help leave a lasting impression, it is best to add a layer of paint (neutral shade) to the rooms and a fresh layer to the outside of the house.
What should I disclose to my realtor and potential buyers
When you are selling a home, it is important that you disclose any defects or issues that you may be aware of to your realtor. They will then add this information into the MLS system (if necessary) or provide it to the buyer's agent. No one likes getting hit by surprises, especially when it comes to purchasing a home. Honesty can help avoid a deal from falling through or saving you from potential lawsuits.
How do you determine how much my home is worth?
We will normally use a comparative market analysis to determine how much your home is worth. This will look at features at comparable homes using the following parameters:
Age of home

Neighbourhood

School district

Square footage

Lot size and features (backing to park, ravine etc.)

No. of bedrooms and washrooms

Upgrades and updates

Finished or unfinished basement

And for condos (condo fees, view, no. of parking, locker, floor level for high rise condos etc.)
Should I be present during open houses and showings?
There are a few reasons why sellers should not be present during open houses, the main one is for potential buyers to freely discuss the property with their own agent. Sometimes buyers may want to ask you directly, however you should leave it to your listing agent. It is best to leave your home before the showings and come back after they have left.
What is the difference between a list price and sale price?
The list price is the asking price of a home on the market. The sale price is the price that the home sells for. Sometimes, the Realtor may put the list price slightly lower than the market price, to generate a multiple bid situation, where the home may sell for way over the list price. This can however end in deals falling through, so it is not a foolproof way of selling your home.
What happens if the buyer is unable to close the sale?
Home closing insurance helps in a situation when a buyer is unable to close the sale. Home closing insurance is for your peace of mind. This covers the additional expenses that other insurance does not, in the event of a delayed sale of the home. These include temporary accommodation, living expenses, bank fees, legal fees, moving, storage, and other incidental costs potentially adding up to thousands of dollars as costs! It covers up to $25,000 total protection coverage up to 180 days from the original day of closing.
What are the common closing expenses for home sellers?
Typical closing expenses for home sellers include real estate commission and lawyer fee. Of course, any upgrades or updates necessary to sell the home will be an additional cost.