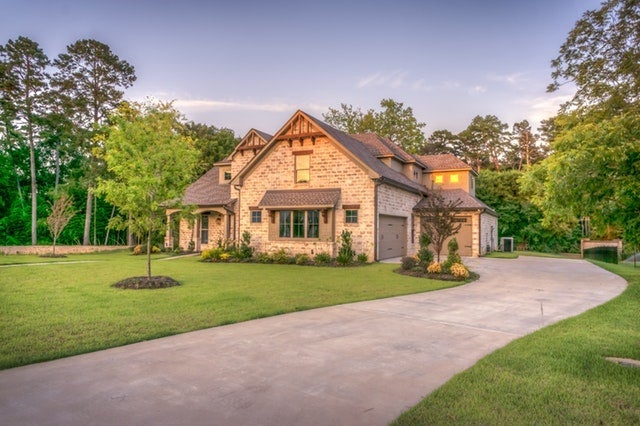 Considering putting your home on the market? Well summer is the perfect time to sell your home. With families looking to get settled in before the school year and buyers may now have the funds they need to make the down payment, now is the perfect time to sell your home.
People that are visiting open houses during the summer aren't window shopping - they are considering purchasing a home and should be considered a serious buyer. So how can you make your house stand out this summer?
Remember that the front of your home is the first impression you make on potential buyers. Make sure your lawn and flowerbeds are not suffering due to the summer heat. Remember to water your lawn and flowers, as well as mulch your flowerbeds (this is to keep in moisture). Remember to cut the grass once or twice a week and don't let the grass get too long. Lastly if the outside of the house could use a paint job, throw on a fresh coat of paint to make the front as appealing as possible.
Freshen Up Outdoor Spaces
Pools can be a major selling point during the summer months, especially if it is a hot summer. So, if you have one, make sure you are playing it up and taking full advantage of it, make sure the water is crystal clear during open houses. If your home has an outdoor deck, patio or BBQ, keep it clean and make any necessary repairs. Majority of these can be completed and are inexpensive, the perceived value of your home will be much larger if you repair these outdoor spaces before a viewing.
A Cool and Inviting Inside
Most people might spend majority of their time inside the house, due to the summer heat. Make sure you are using this to your advantage.
It is important to keep the air conditioning on during open houses or viewings. You'll want to make sure that it is not too cold, but cool enough that they won't want to head back outside.
When potential buyers are coming in, make sure you are greeting them with cool and refreshing drinks. Bring out a cooler of fresh and cold lemonade or a cooler full of cold water bottles. Embrace the summer and spend a few extra dollars on drinks, this will help you stand out among other houses for sale. This can also help with potential buyers forming a mental picture of them enjoying the summer in the home.
Know Your Plans for Summer
Organize and plan your vacation and getaway plans, so you know your summer plans and can list your home accordingly. Timing is everything and the last thing you would want is a time sensitive offer to come in for your house and you are unreachable.
By following these tips, you can help take advantage of the summer house buyers market.