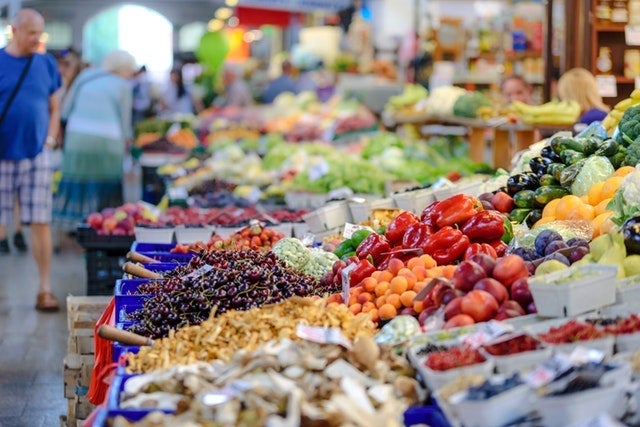 The 2018 Milton Farmers' Market season will open on May 19, 2018,  and continue each Saturday (excluding June 2, 2018) until October 6, 2018.  The Milton Farmers' Market will open at 7:00 am and close at 12:00 noon each Saturday.
The Milton Farmers' Market is located on Main Street (between James Street and Martin Street) and each Saturday morning is closed down and reserved for 40 plus market vendors and the 1000 – 1500 market visitors who shop at the market every week!
Originally founded 45 years ago, the market has made its home in several locations, starting in the town hall parking lot to the Carriage Square location until finally moving into the main street location back in June of 1990. Since then the vendors and the visitors have enjoyed the downtown atmosphere.
The Milton Farmers' Market is one of the only Ontario Farmers' Markets where the street is closed down for pedestrians and they are free to stroll and visit with local vendors and businesses from the Milton area. The Farmers' Market gives people a real sense of community and is a great meeting place for friends, family and neighbours. People from the community are able to purchase fresh produce from local farmers and help to support the Milton community in which they live in.
The Milton Farmers Market includes local farmers, florists, artisans and vendors. Some of the items that are available include:
◦ fresh-picked fruits and vegetables including organically-grown
◦ preserves, jams, honey and apple cider
◦ ethnic and specialty foods
While shopping and looking at the various vendors in the market, be sure to grab a coffee from the Chamber's Scholarship Café where your purchase contributes to six $1000 scholarships that are awarded to local high school students every year.