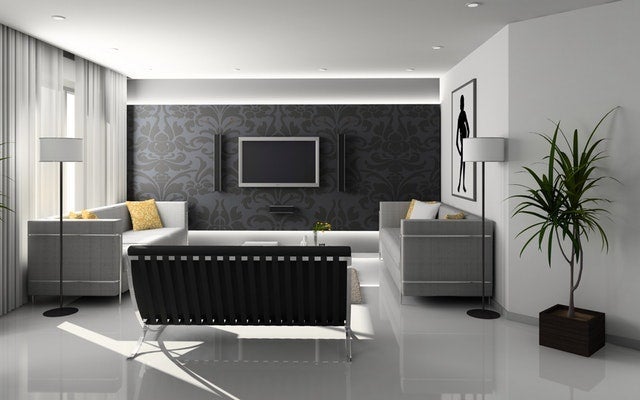 The first impression counts when it comes to staging your home. Each time a potential buyer walks in through your front door you want their immediate impression to be: WOW! So here are some helpful tips when it comes to staging your home to
sell your home
:   
Maximize Curb Appeal
The outside of your house should draw people into your home. Nicely trimmed bushes, freshly mulched gardens, weeded lawns and freshly cut grass all help with getting that nice "first impression". Another helpful tip without breaking the bank would be to put a fresh new layer of paint on your door and replace the mailbox and house number. You can also add seasonal urns by the front of your house to add some colour and to brighten up your front.
This may seem like common sense, but it is unfortunately an area that some homeowners try to shortcut. This might be one of the times you hire a professional cleaning company. If you do decide to clean the house yourself make sure you are paying special attention to: appliances, inside and outside of cupboards, baseboards and windows. When it comes to cleaning the bathrooms remember to bring out the brightness in the bathrooms tiles (helpful hint use grout to help make those tiles look spotless).
Lighting plays a very vital role when it comes to getting a property ready for sale. Dark hallways, rooms with little natural light, basements and bathrooms all should be addressed. When it comes to eating areas and the dining room, consider adding a pendant fixture. Some big box stores offer these in brushed nickel and silver fittings at an affordable cost. Adding ambient lighting is essential especially in areas where there are no overhead outlets. You can add table lamps and floor lamps to help brighten up any room and help your property appear as "light filled" as possible.
When going through your home make sure you replace any burnt out lightbulbs, touch up any nicks in the walls, fix any dents, replace torn screens and fix any leaky faucets. Once you have finished fixing things around the house it is time to focus on the pretty stuff. Make sure that you have some fresh linen in the bathroom, some fresh flowers by the entrance of the house or on the dining room table. Adding some live or silk greenery to the bathrooms and adding a crisp new bedding set to the master bedroom all can help create the impression of a well-cared for home.
Remember that most potential buyers have already viewed your property on the MLS, so make sure that your property stands out against the competition. Staging is one of the keys to getting noticed and getting sold!